Keep the Tail Wagging®
A Blog About Raw Feeding, Pet Wellness, and Life as a Crazy Dog Mom
After years of vet appointments, I finally began looking into natural solutions to my dog's allergies and digestive issues.  And they worked.  Now I'm nerding out on all things dogs as I learn how to raise them naturally.
Are You New to Raw Feeding?
Here are a few resources to introduce you to a species-appropriate diet for your dog.
Recent Blog Posts
Sharing my experience as a raw feeder and what I'm learning about raising dogs naturally.  I'm a DIY raw feeder, I believe all dogs are unique, and training is on going.
After months of wondering if calming dog beds work, we received a bed from BobbyBed.com to try out with our dogs in exchange for our honest thoughts. Honestly, I love the dog bed. The dogs love their new dog bed. And while my dogs love curling up in the calming dog...
read more
Raw Feeding for Dogs
I transitioned our dogs to a raw food diet in April 2013. Within the first two weeks of feeding a hybrid diet (raw in the morning, kibble in the evening) I saw massive improvements.  I now share my experince to help others.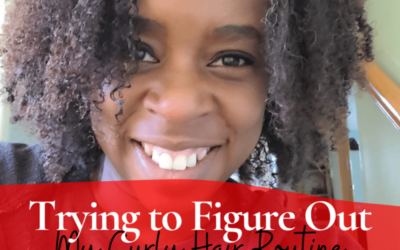 A year ago, I decided to go natural - because I raise my dogs naturally? Nope. Going natural wasn't planned and if it were left up to me, I'd have continued with protective styles forever. But the woman who did my hair moved out of state and I couldn't find anyone in...
read more
I think my followers over on Facebook are beginning to think that I'm obsessed with coconut oil or that CocoTherapy is paying me to promote their product. Nope, they haven't given me a dime. I truly am obsessed with their products and, to be creepily honest, I'm a bit...
read more
Benefits of Bone Broth for Dogs One of the first things I learned about when I started m raw feeding journey was that I needed to make bone broth. It's an easy dish to make, you can make a large batch in four hours, and the dogs love it. If you Google bone broth,...
read more
Why I Switched to Raw
DIY raw feeding saved my dog's life.  Rodrigo had itchy skin, rashes, chronic ear infections, joint issues, digestive issues and more.  Traditional medicine didn't help, but adding fresh food to my dog's diet cleared up most of his health issues in less than two weeks. 
Raw feeding was the answer and DIY raw feeding is more affordable for multi-dog homes, but it's not easy to learn. I share my start as a raw feeder in my book, A Novice's Guide to Raw Feeding for Dogs, to help others on their journey to a healthier dog.
Seattle Natural Pet Expo
Saturday, May 22, 2021